Honors College Student Assembly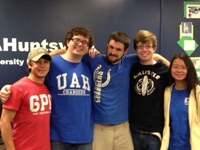 The Honors College Student Assembly (HCSA) is the student-run membership body of the Honors College. The aim of the HCSA is to promote and enhance the Honors College through student-oriented activities and events, which will lend a sense of community and cohesion to the College as a whole. Past events include: Super Bowl Pizza Party, volunteering at the Huntsville Downtown Rescue Mission, helping Habitat for Humanity, bi-weekly Honors dinners and much more! Be sure to check the Honors Event Calendar for upcoming HCSA activities!
See a video on the Honors College Student Assemblyl! When you're done, check out the hilarious bloopers!
HCSA Meetings
September 4, 2013 HPSC Meeting Minutes
September 18, 2013 Meeting Minutes
September 25, 2013 Meeting Minutes
Next meeting: October 9, 2013 at 7 pm in FFH MPR
2013-2014 Honors College Student Assembly
President
Patrick Monroe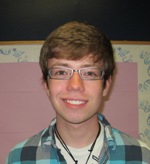 Vice President
Wesley Spears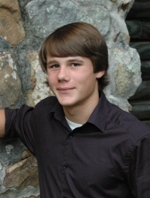 Secretary
William Shankles
Public Relations Officer
Patrick Klan