- January 3rd, 2013
Capella Healthcare Appoints Giselle Krieger as Vice-President, Risk Management
December 10, 2012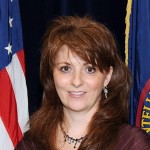 Franklin, TN. December 10, 2012 – Capella Healthcare has announced the appointment of Giselle Krieger, RN, BSN, MS, CLNC, as Vice-President, Risk Management, effective December 10, according to Denise Warren, SVP, Chief Financial Officer.
For the past four years, Krieger has served as Director of Risk Management and Patient Safety Officer at Parkway Medical Center in Decatur, AL.  She holds a bachelor's of science degree in nursing from the University of Alabama-Huntsville where she graduated Summa Cum Laude.  She earned a master's of science degree in patient safety leadership from the University of Illinois-Chicago, earning a 4.0 GPA.  She is also a Certified Legal Nurse Consultant (CLNC); has a Barton Certificate in Healthcare Risk Management from American Society for Healthcare Risk Management, and is currently pursuing certification in quality from the National Association for Healthcare Quality.  Previous roles have included working in case management and surgical care.  Additionally, she worked for four years in Saudi Arabia as a Charge Nurse in Emergency Services.
Krieger is currently serving as President of the Alabama Association for Healthcare Risk Management.  She is a member of Sigma Theta Tau International, the honor society of nursing.
About Capella Healthcare
Capella Healthcare partners with communities to build strong local healthcare systems that are known for quality patient care. Based in Franklin, Tenn., Capella owns and/or operates 15 acute care and specialty hospital facilities in seven states.  With the philosophy that all healthcare is local, Capella collaborates with each hospital's medical staff, board and community leadership to take care to the next level.  The company has access to significant leadership and financial resources, investing in its family of hospitals to strengthen and expand services and facilities. For more information, visit the website, www.CapellaHealthcare.com.
___________________________________________________________________
From Nashville Medical News, January 2, 2013, 2:30 pm
"In December, Capella Healthcare announced the appointment of Giselle Krieger, RN, BSN, MS, CLNC, as vice president of Risk Management for the hospital owner/operator.
For the past four years, Krieger has served as the patient safety officer and director of Risk Management at Parkway Medical Center in Decatur, AL.  She received her BSN from the University of Alabama in Huntsville and her master's in patient safety leadership from the University of Illinois-Chicago.  She is also a certified legal nurse consultant, has a Barton certificate in Healthcare Risk Management from American Society for Healthcare Risk Management, and is pursuing certification in quality from the National Association for Healthcare Quality."