Health Careers Day - Students
Welcome to Health Careers Day!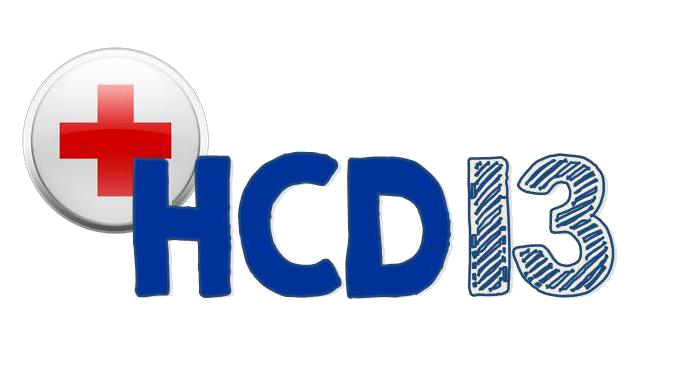 HCD14 in the plans...
HCD13 was held on September 20th, 2013 for all UAH students and the surrounding community.
HCD13 allowed Pre-Health & Nursing students the opportunity to attend health sessions from 10a-3p.
Mix and mingle with deans and admissions officers from professional schools from 11:30-1pm.
Many students and representatives attended and it was a great success!
Looking forward to HCD14!
Overview of HCD13 Schedule:
Attend Sessions (Must Pick One to Attend Fair): 10-11:30, 1-3pm, University Center
Information Fair to Meet and Greet Representatives: 11:30-1pm, University Center Exhibit Hall


Overview of HCD13 Registration & Sessions:
A detailed schedule of sessions listed in Registration Form.
Must register to Attend.
Must pick minimum of one session to attend information fair.
Last day of Registration: September 16th, 2013.
Overview of HCD13 Raffle & Prizes:
Registration automatically enters you into the raffle (drawn at 12:30pm in Exhibit Hall).
Every session you attend gives another entry into raffle.
Win prizes, including a free Kaplan Instructor-Led Course for the MCAT, DAT, OAT, PCAT, or GRE.

Overview of HCD13 Information Fair:
Who is coming?
Alabama College of Medicine
Alabama Student Rural Health Association
Auburn Pharmacy
Edward Via College of Osteopathic Medicine (VCOM)
LifeSouth Blood Bank
Lipscomb University College of Pharmacy
Medical Careers Club/Alpha Epsilon Delta
Office of Cooperative Education and Career Development
Philadelphia College of Osteopathic Medicine – Georgia Campus
Samford Pharmacy
UAB School of Dentistry
UAB School of Health Professions Physical Therapy Program
UAB School of Medicine
UAB School of Nursing
UAB School of Optometry
UAB School of Public Health
UAB Surgical Physician Assistant Program
UAH Association of Nursing Students
UAH Exercise Science Club
UAH Nursing Program
University of Mississippi School of Pharmacy
Uniformed Services University of the Health Sciences - F. Edward Hebert School of Medicine
University of South Alabama Physician Assistant Studies
University of Tennessee College of Pharmacy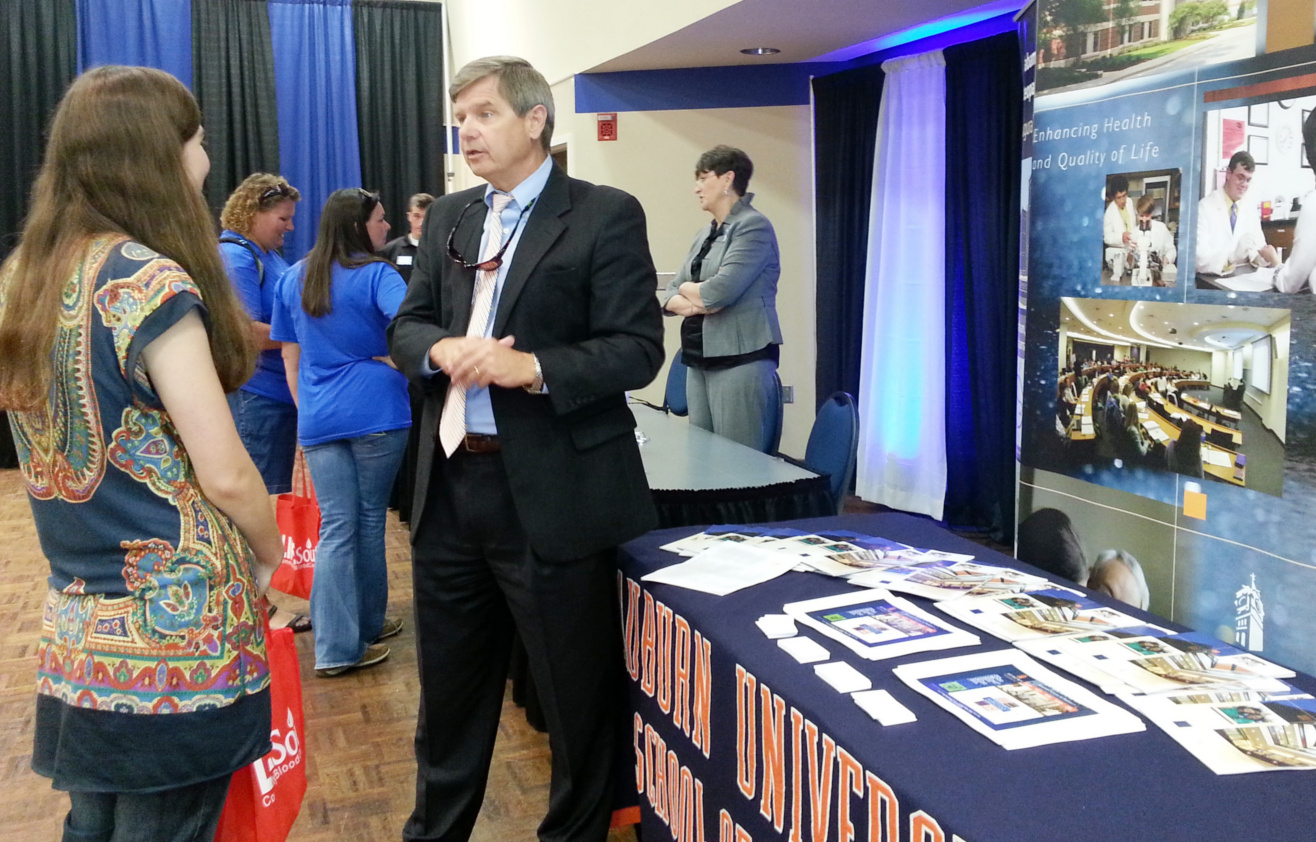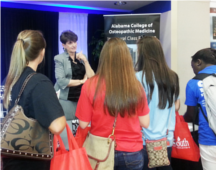 Sponsored by: